Private Barcelona Electric Bike Tour with Panoramic City Views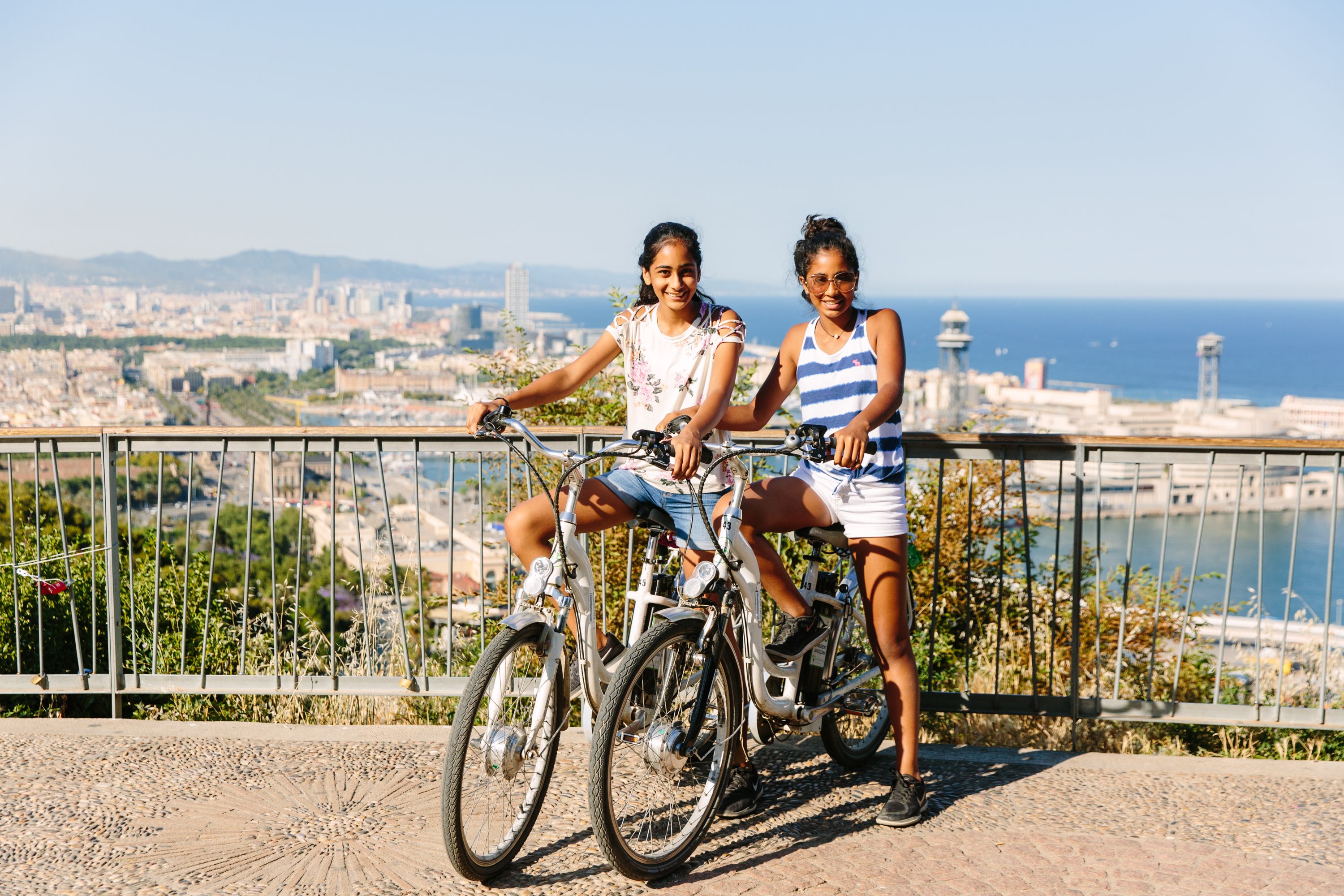 TOUR DESCRIPTION
If you've always wanted to try and e-bike then this is the perfect opportunity. With a private guide, your group can move at your preferred pace and spend as much time gazing out over beautiful Barcelona as you'd like. Montjuïc hill rises high above the city on the southwest side, and our easy-to-use electric bikes allow us to effortlessly climb to the top. You will be rewarded with a stunning view overlooking the harbor and the city center.
E-Bike
Experienced English-speaking guide
Helmet provided (but optional)
Gratuities
Food/Drink
MORE INFORMATION
Montjuïc is a broad hill on the southwest side of Barcelona, overlooking the harbour and the city centre. Well-known as the site that hosted several major events for the 1992 Summer Olympics, as well as the 1929 International Exposition, Montjuïc is rich in history, architecture and natural beauty. Home to the 17th century Montjuïc Castle, the Palau Nacional, the Olympic Stadium, several museums, manicured gardens, ornate statues and fountains, as well as breathtaking, panoramic views of the harbour and the city below, Montjuïc is a must-see location for all Barcelona visitors. On our Montjuïc E-bike Tour, we ride the newest and best electric bikes (E-bikes), which eliminate the need for strenuous pedalling and enable you to cruise up and down the hills of Montjuïc without breaking a sweat! Our tour route follows wide, bike-friendly paths through parks, gardens and nature trails with very little automobile traffic…all from the comfort of a fun and easy to ride E-bike. Our comprehensive tour of Montjuïc is designed with the ultimate safety, pleasure and comfort of our guests in mind. Our experienced guides will take you on a memorable journey of Montjuïc and its most popular sites, stopping along the way for interesting stories and spectacular photo-ops. You will absolutely love this tour! Please note, since we only have E-bikes available in standard adult bike sizes, this tour is only recommended for guests ages 12 and up with intermediate bike riding abilities.